In May 2019, we talked about how ACIMEX France's Study Office dealt with Chinese projects. A few months later, we decided to give the floor to our Chinese colleagues to share their own vision. Ye Tian, Director of Operations at ACIMEX in Shaanxi, played along.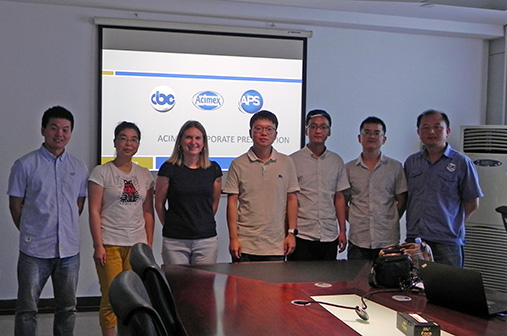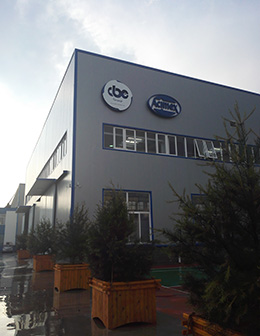 What was your background before you arrived at ACIMEX?
I was born in China, but I left my country to study in Europe. I made this decision because I always heard good feedback from my elders about European schools. It was a chance for me to combine my studies with my taste for travelling.
I first passed a DUT in Mechanical Engineering and Productivity in Nancy, France, then deepened my knowledge with a License in Mechanics in Caen, France. From there, I joined a Master of Automotive Mechanics in Stuttgart, Germany, to finish with various internships that allowed me to put a foot in the world of European work.
It was in June 2016 that I was hired by ACIMEX to manage the Chinese subsidiary. A 3-month training course on the French site was necessary to better understand the company's culture, its stakes and, of course, ACIMEX products.
My installation in China began in September 2016 with only 2 employees and a Sales Office. I intervened initially as a Sales & Technical Coordinator between the ACIMEX Fra nce and Chinese customers (mainly tunnel boring machines).
As the commercial development grew, a complete structure was created at the end of 2017 with a manufacturing plant dedicated to the Asian market.
What is your role within the Chinese entity?
Today, I am Director of Operations at ACIMEX Shaanxi. I work less on the technical part, because I delegated it to my team of technicians. My missions are more focused on supervision production. Nevertheless, I still remain the preferred commercial contact of our customers, a demanding position in terms of versatility of tasks, whether with customers or with our French colleagues. Indeed, we must work hand in hand because they provide us with the technical studies, plans and calculation notes of the devices to be manufactured in Shaanxi.
How does the relationship between ACIMEX France and ACIMEX Shaanxi work?
We work in pairs between France and China. Indeed, Kévin Veteau - draftsman at ACIMEX France - shares his knowledge with his Chinese counterpart for the transmission of technical documents upstream of production. It is essential team work, in order to avoid any delay or problem that may occur during manufacturing. A fluid communication is necessary, done in English with the main objective to be more and more autonomous and to gain responsiveness to the issues and problems of Chinese customers. Unlike France or European countries, one of the difficulties encountered is the regular change of specifications: an aspect of Chinese culture that had to be accepted by French teams.
Owing to my experience in Europe, my apprenticeship in France of the ACIMEX business and my Chinese culture, we now manage to control the requirements of Chinese customers, a major asset to thrive in this market.
Are "Designed in France" products appreciated by Chinese customers?
Ever since the beginning, when we decided to conquer the Chinese market, we believed that success was going to be strong, and it's been like that so far. For one of our clients, a tunnel construction equipment supplier, the ACIMEX brand represents a guarantee of quality and responsiveness in design. Chinese customers appreciate the work that is done daily between the Research Offices in France and China. This is a guarantee for the quality of the design, but also for the respect of European standards. The success of the Chinese entity also depends on the quality of the after-sales service, rendered possible by the reactivity of the exchanges between teams, and also because a stock of spare parts is always available.
These elements are essential to maintain and encourage a strong commercial relationship between ACIMEX and its customers.
Apart from tunnel, in which other sector (s) of activity is the Chinese entity present?
Although the tunnel business accounts for between 80 and 90% of ACIMEX Shaanxi's turnover, the company wants to move towards other horizons today and is developing its energy sector, as well as metallurgy and even aeronautics: a multitude of projects still to be explored, conceptualized and manufactured.
ACIMEX, the expert in heavy handling, can work with you on your projects. Please contact us or ask us for a quote.