Thanks to its vacuum handling technology, international actors in the steel industry are calling on ACIMEX for suitable machines. To date, more than 3,000 Metallift vacuum lifters have been manufactured to handle steel sheets.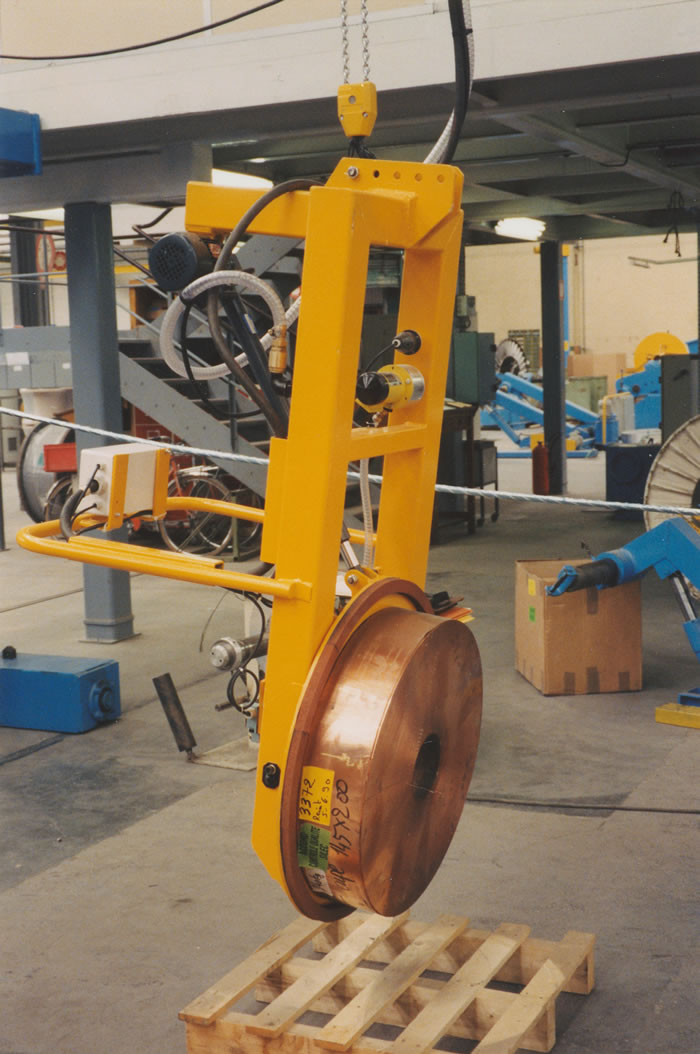 Vacuum technology, an ACIMEX creation
Every year ACIMEX manufactures hundreds of Metallift vacuum lifters dedicated to the handling of steel plates and sheets for the steel industry. The French company was the first to use the technique of vacuum lifting to grip large capacity steel plates.
ACIMEX vacuum lifters are fitted with high temperature (350°) silicon suction cups, which allow steel plates of up to 30 tonnes maximum to be gripped. Between the furnace outlet and the next operation in the manufacturing process, they reduce waiting time and increase productivity.
Watch the video of an ACIMEX vacuum plate lifter
This leading-edge versatile equipment scans the length and width of the steel plates and so determines which suction cups will be appropriate to grip the plate in order to optimize the safety of their grip; and this takes place regardless of the type of material (steel, aluminium, stainless steel, copper, brass, bronze, lead, etc.).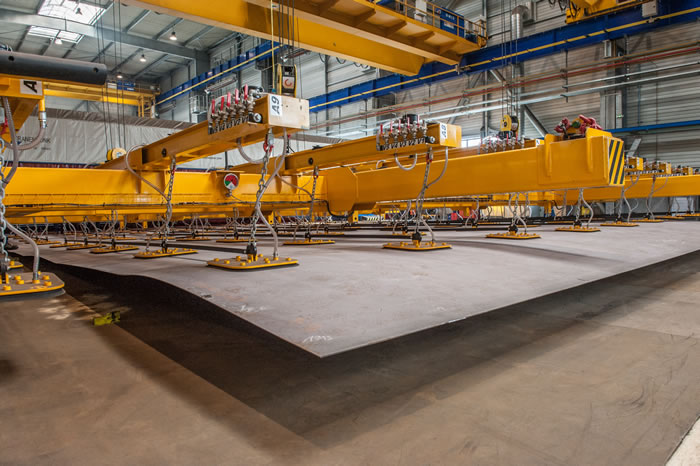 ACIMEX Metallift equipment for the handling of steel plates and sheets
Several vacuum lifters manufactured by ACIMEX facilitate horizontal and vertical handling, and the rotation of steel plates and sheets performed in shipbuilding and in the metallurgy industry:
The large capacity steel plate lifter;
The Modulift lifter;
The aircraft lifter.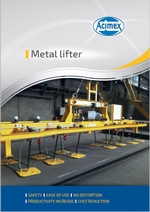 Click to download the ACIMEX metal lifter brochure
ACIMEX, the expert in heavy handling, can work with you on your projects. Please contact us or ask us for a quote.