Vacuum lifting using suction cups is one of the most reliable solutions for the large capacity handling of plates and sheets. ACIMEX has already produced more than 3,000 Metallift vacuum lifters for actors of the industrial sector and the steel industry.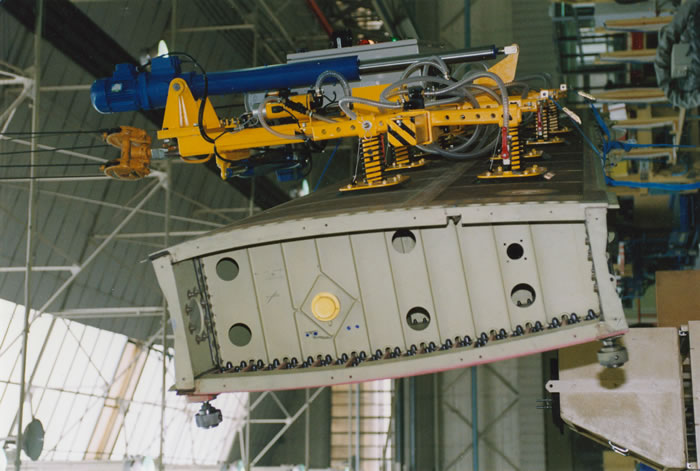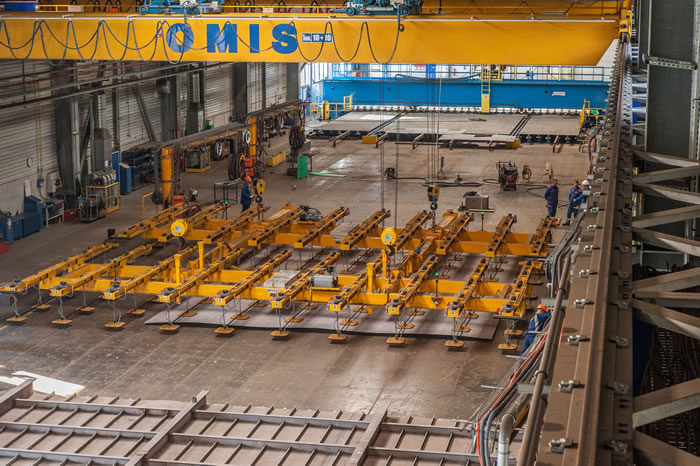 Handling of steel plates and sheets
Steel plates and sheets are produced from parallelepiped blocks whose dimensions and weight can reach considerable proportions (up to 30 tonnes). These steel blocks are then heated in high-temperature furnaces and rolled in order to obtain steel plates of large thickness or coils of sheet.
Watch the video of an ACIMEX tube lifter
This operation of handling on plates that are still hot is possible thanks to the technique of vacuum lifting using suction cups. These are moulded in a silicone material that resists high temperatures: a real asset for the actors of the steel sector who no longer need to wait for the plates to cool and can thus optimize their production process.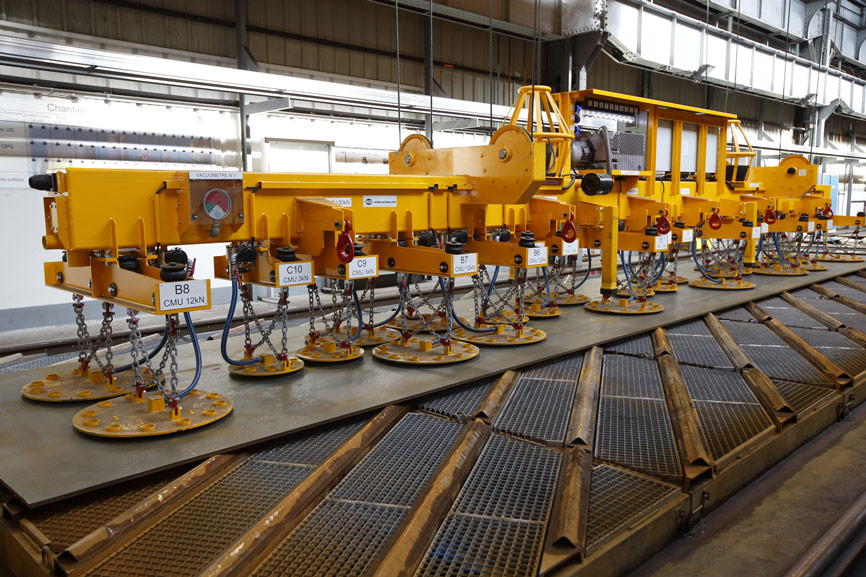 ACIMEX, a unique technology adapted to the handling of plates and sheets
Metallift vacuum lifters manufactured by ACIMEX handle large capacity sheet made from aluminium, stainless steel, copper, brass, bronze or lead. The use of suction cups makes it possible to handle plates made from these types of materials. ACIMEX vacuum lifters, which are used indoors, can rotate the steel plates and grip plates of various dimensions thanks to a multipurpose vacuum lifter.
These advantages interest many customers of the steel industry such as Arcelor, or DCNS who acquired an ACIMEX vacuum lifter of 16 m x 16 m able to handle plates of 16 tonnes for the construction of its frigates.
Click to download the ACIMEX metal lifter brochure / Click to downlaod the ACIMEX aircraft industry lifter brochure
ACIMEX, the expert in heavy handling, can work with you on your projects. Please contact us or ask us for a quote.