Thanks to its Tunnelift range, using a unique technology of lifting by vacuum using suction cups, ACIMEX has participated actively in the construction of tunnels in the course of the last 30 years. Focus on the advantages of the technical solutions developed by the company.
Tunnel construction with the Tunnelift range by ACIMEX
ACIMEX know-how in the field of tunnel construction was forged from 1989 onwards when it worked on the same site as CBE Group for the construction of the Villejust railway tunnel (LGV Atlantique) in Île-de-France.
It then developed its expertise with the Austrian Voestalpine company, and then on the Transmanche, otherwise known as the Channel Tunnel (between 1988 and 1994). On this latter site, ACIMEX equipped the segment erectors for the construction of the service galleries of the French part of the longest underwater tunnel in the world (50 km).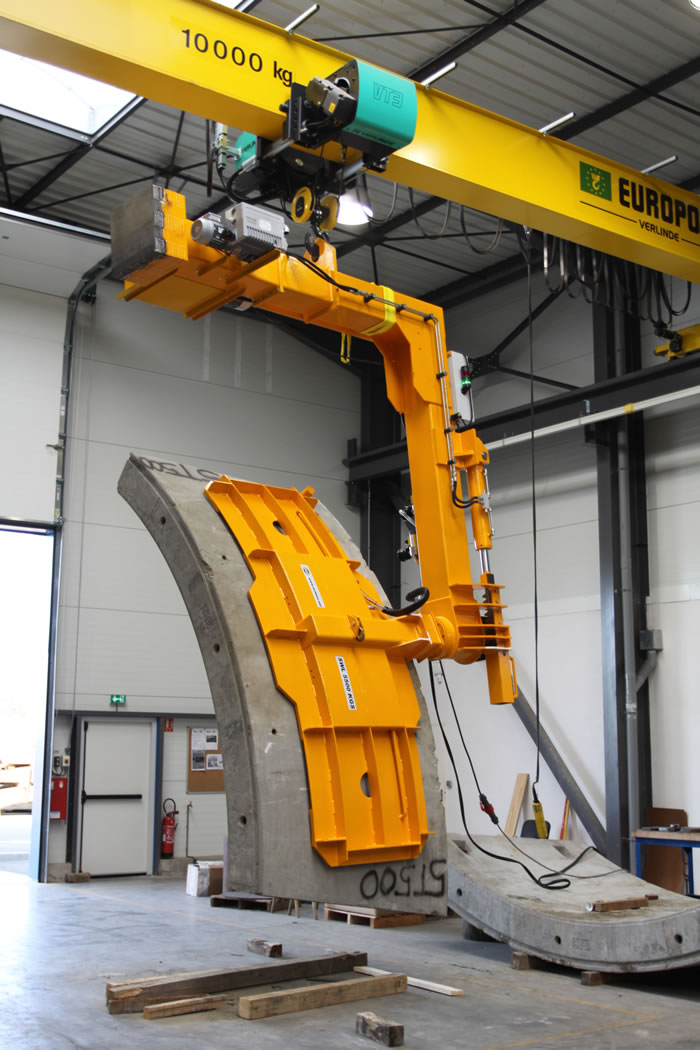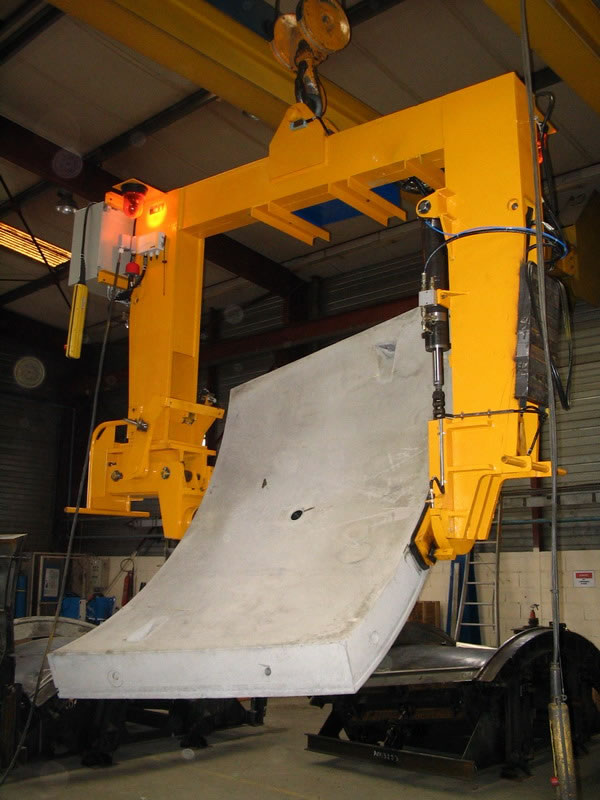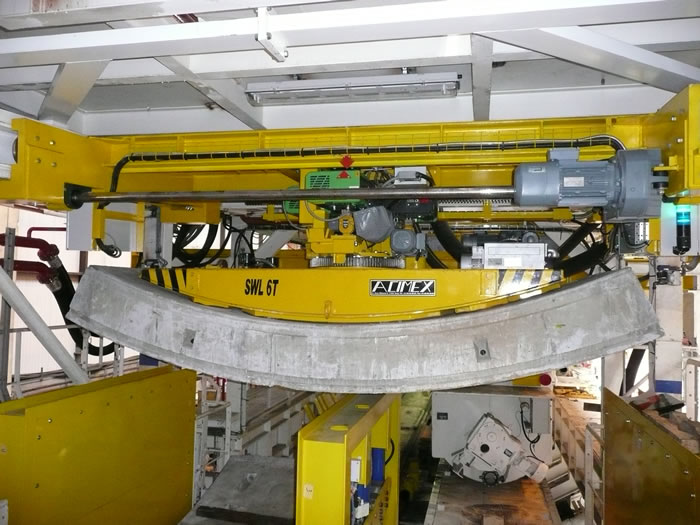 ACIMEX, a unique expertise in tunnel building
ACIMEX, leader in the market of tunnel construction, offers some unique equipment with its Tunnelift range. The vacuum lifting technology using suction cups developed by the company makes it possible to intervene in cramped and hostile environments, where no other means of lifting to heights is possible.
The advantages offered by ACIMEX's Tunnelift lifting devices have prompted many great project managers and manufacturers of tunnel boring machines to call upon the expertise of the company. They have used equipment intended for the prefabrication of segments, such as the standalone storage lifters, the demoulder/tilter lifters or the turn-over and storage hydraulic grippers.
ACIMEX, the expert in heavy handling, can work with you on your projects. Please contact us or ask us for a quote.