Whether it is for pipelines (gas and oil pipelines), line pipes or wind towers, ACIMEX is able to provide you with custom made suction cup lifters from the Starlift range, designed to handle loads quickly and safely.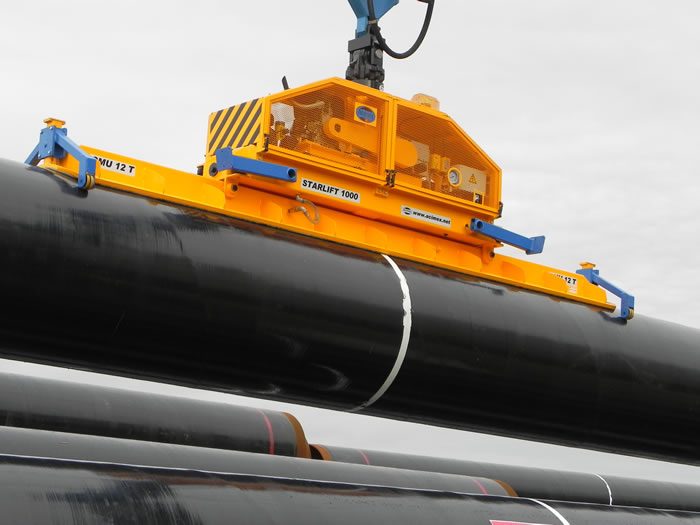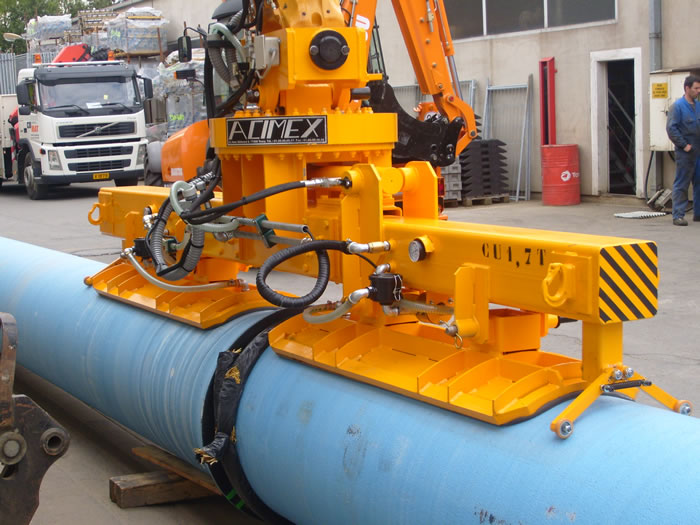 Handling the energy industry with ACIMEX
ACIMEX is engaged in the energy sector. The French company has been supporting the construction of the French energy network (GRDF) for a long time thanks to its Starlift pipe lifters, and it is also expert in the manufacturing of equipment for the handling of wind towers and line pipes (sewage, rainwater or irrigation system). This expertise is reflected through the suction cup lifters that allow the actors in the energy industry to handle their heavy loads without any risk of damage, while ensuring improved productivity and enhanced safety.
Watch the video of an ACIMEX tube lifter in action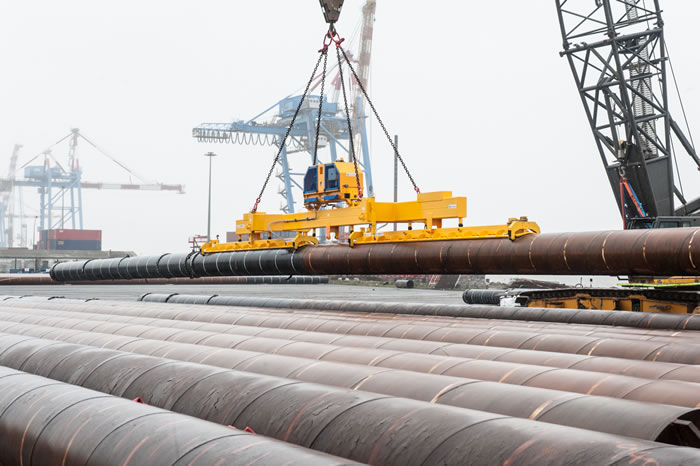 ACIMEX Starlift vacuum lifters for improved productivity
Thanks to ACIMEX equipment, a single person is enough to handle the lifting and depositing of the tubes, up to a maximum weight of 30 tonnes. The machines can also be used to ensure vertical and horizontal handling or rotation of the loads. Finally, their nesting is performed without any human intervention. This represents a significant asset for companies in the energy sector who also see their productivity increase significantly thanks to the various vacuum lifters:
the STARLIFT 1000 lifter;
the STARLIFT 500 lifter;
the power shovel accessory;
the standalone pipe lifter;
the wind tower handling lifter.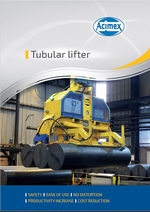 Click to download the ACIMEX tubular lifter brochure
ACIMEX, the expert in heavy handling, can work with you on your projects. Please contact us or ask us for a quote.