Whether it is for their installation in excavations or for moving PVC pipes to a place of storage or loading, ACIMEX designs through its Starlift range equipment fitted with suction cups to perform these handling operations in complete safety.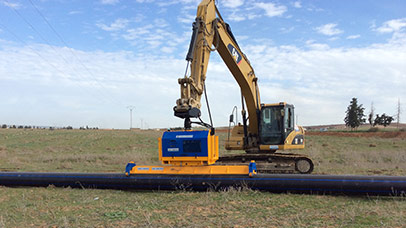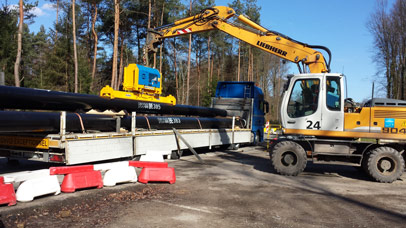 Focus on PVC pipes
Like the PVC pipes which are used in sanitation facilities on construction sites, PVC pipes are used in the treatment or disposal of sewage, black and storm water. However, these pipes are used to drain water flows of lower intensity than the tubes, of which the diameter is generally larger.
Did you know?
PVC (or polyvinyl chloride) is made up of salt, natural material (57%) and oil derivatives (43%). PVC is resistant to water and fire; it is the third most used plastic in the world.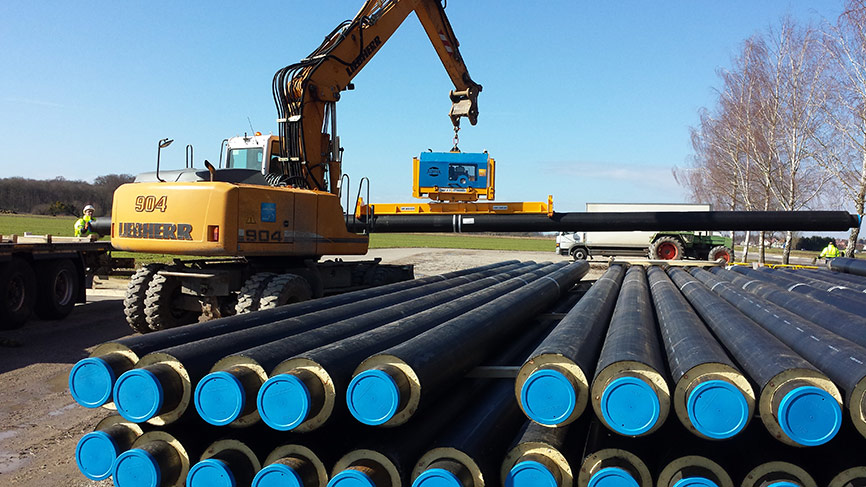 ACIMEX, expert in the handling of PVC pipes with the Starlift lifters
ACIMEX manufactures vacuum lifters fitted with rubber suction cups used to place PVC pipes in excavations or move them to their place of storage or loading. This operation ensures the integrity of pipes by the absence of marking or deformation. CHIALI SERVICES is a company equipped with an ACIMEX lifting device, to use in its irrigation project on the plateaux in the region of Oran in Algeria.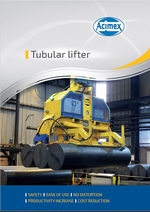 Click to download the ACIMEX tubular lifter brochure
ACIMEX, the expert in heavy handling, can work with you on your projects. Please contact us or ask us for a quote.