Thanks to the ACIMEX solutions for handling by suction cups and hydraulic clamps, it is possible to ensure all types of movements with prefabricated concrete parts, and in record time.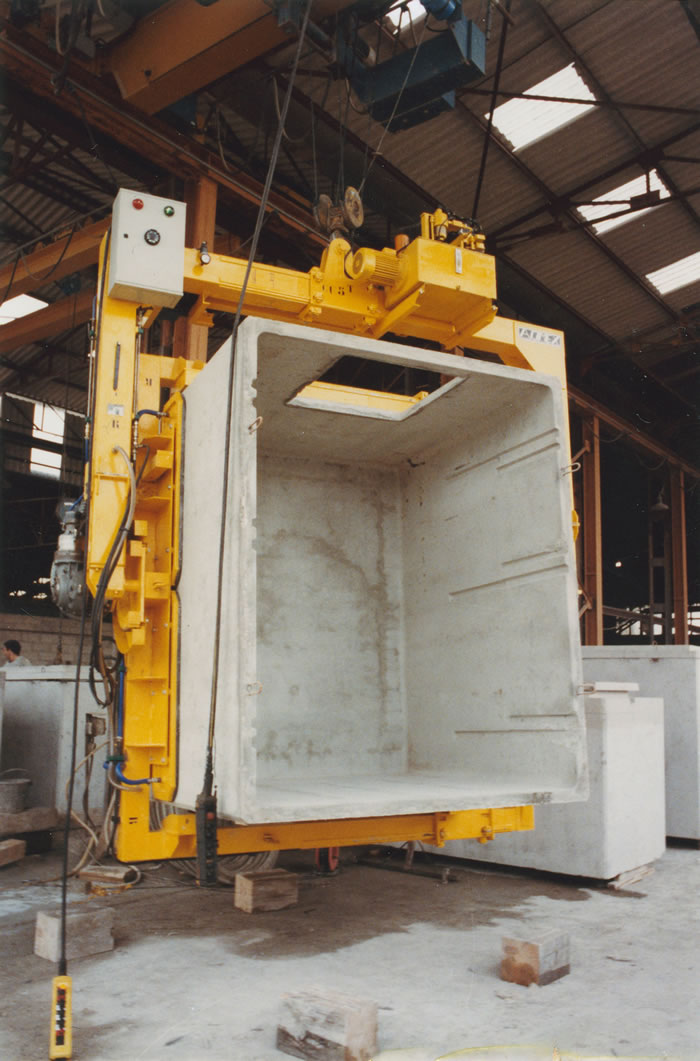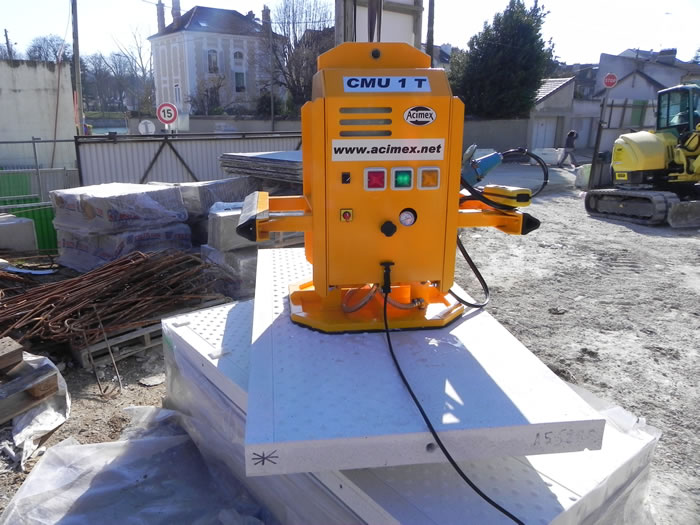 Ensure the gripping of concrete parts in complete safety
Many customers (such as Bonna Sabla and Stradal Capremib) who work in the concrete prefabrication industry regularly call on ACIMEX's know-how. The gripping of prefabricated concrete parts is one of the specialities of the French company.
Thanks to innovative and easy-to-use equipment, it is possible to strip the concrete from its shuttering, lift it, turn it over, tilt it or store it, all this in complete safety even in confined spaces. The vacuum lifters designed by ACIMEX guarantee enhanced safety on construction sites because only one worker is needed to operate the vacuum lifter. Consequently, the movements are performed remotely, which enables the technician not to be in contact with the part.
In addition, the equipment enables productivity to be improved on construction sites: to raise a concrete tank, move it and turn it over through 180° takes only ten minutes thanks to the techniques of handling by suction units supplied by ACIMEX.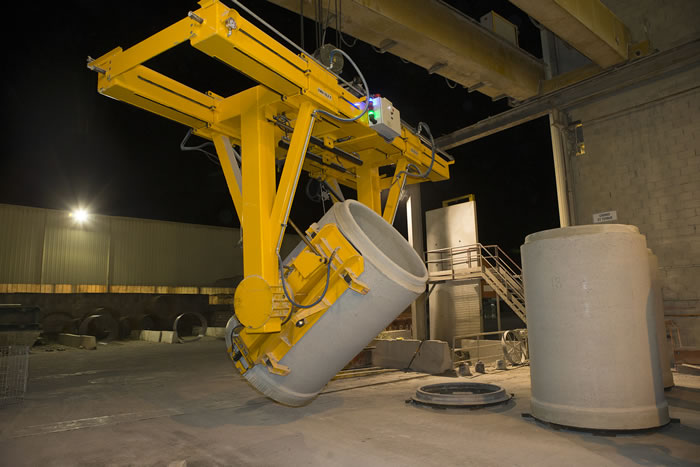 Concrete prefabrication: focus on ACIMEX equipment
Many ACIMEX devices enable you to handle prefabricated concrete parts, namely:
The demoulder / turning lifter;
The demoulder / turning strap lifter;
The demoulder / tilting lifter (light or heavy duty);
The demoulder / tilting lifter for a shovel;
The tiltable demoulder lifter;
The breakwater lifter.
Good to know: these vacuum lifters have the capacity of lifting up to 40 tonnes and ensuring proper horizontal and vertical handling, with a tower and 360° rotation.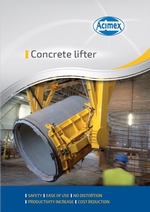 Click to download the ACIMEX concrete lifter brochure
ACIMEX, the expert in heavy handling, can work with you on your projects. Please contact us or ask us for a quote.