ACIMEX has been offering its skills in the heavy load lifting industry for 51 years. Established in France, in the region Centre – Val de Loire, it sells tailor-made lifting solution worldwide.
A dynamic french SME
Created in 1971, in France, ACIMEX earned its fame on the French territory in the lifting and handling of steel sheets, at the service of metallurgy and the steel industry.
The company then spread its savoir-faire and its skills to the concrete and pipe industry. Once established as one of the leaders in terms of lifting and handling in the tunnel sector, ACIMEX was bought in 2010 by CBE Group, international expert in the conception of moulds for tunnel segments. This new partnership allowed both entities to offer complementary solutions on several contracts.
The administrative offices of ACIMEX and its production workshop are located in the region Centre – Val de Loire, in Saint-Avertin. ACIMEX has an integrated Design Office, which allows its team to design its products in 3D and to meet the client expectations as fully as possible.
ACIMEX has been granted the ISO 9001 certification in 2016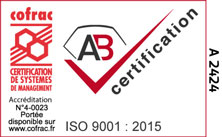 (2015 version). This certification confirms the company's professionalism and the respect of the standards and legal requirements necessary through the whole process of production, delivery and after-sales service.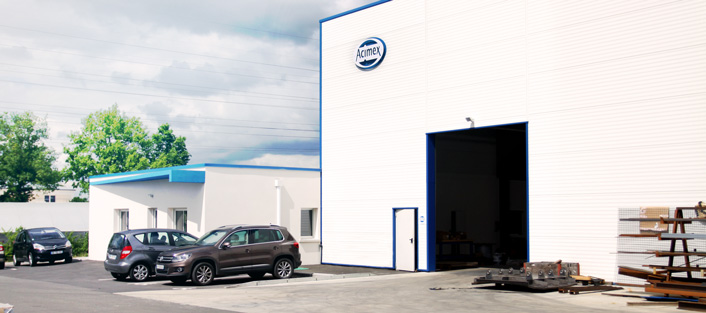 International contracts
Ever since its beginning in 1971, ACIMEX has shown a strong presence all over France. After a while, projects became international and export now represents 70% of the company revenue.
Among our international projects : :
Segment erector, segment trolley and segment demoulder for the Sydney metro boring machines in Australia
Segment erector and train trolley for the boring machine building a new highway in Sicily
Segment clamps for the São Paulo subway in Brazil
Segment erector and segment trolley for the Riyad subway in Saudi Arabia
ACIMEX presence in China
In 2016, ACIMEX opened a production unit in China, SHAANXI ACIMEX Mechanical Equipment Co., Ltd, which allows ACIMEX to be closer to its Chinese customers. All the products produced in China are designed beforehand in our conception office at Saint-Avertin, and therefore benefit from the French savoir-faire.