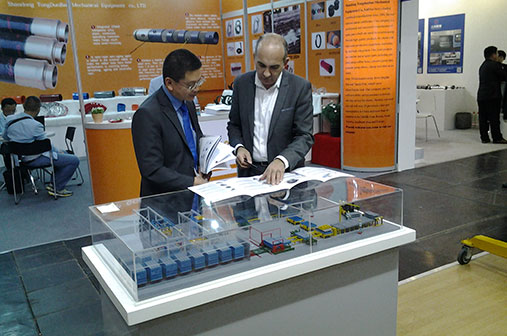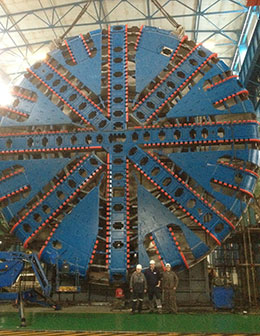 We spoke with Edouard Ferreira, who joined the company more than 30 years ago. He told us about ACIMEX, his role in the company and how he sees its future.
Since when have you been working for ACIMEX ? What is your career history ?
I started working for ACIMEX on February 1983, after an internship in 1981 with a subcontractor company, and a first experience of 6 months within another company. I was first hired as an industrial designer, then went on to become Product & Business Manager for several years. I was nominated Technical Director at ACIMEX in 2013.
At what point do you intervene with the client?
As head of the Product Department (tunnelling business), I intervene as soon as the quote is requested, in order to define what the client needs, I then assist him until the launch of the product. I'm the main representative for all the underground projects.
ACIMEX is the leader in the lifting industry for underground areas. Why diversify in other domains of application?
The tunnelling industry is now a mature market, meaning that its main actors have a tendency to regroup or disappear, with a strong presence of Chinese companies. Therefore, the tendency of the market is to stagnate, hence the need for ACIMEX to diversify its domains of application, especially since we master the technologies needed for those domains (plates & sheets, pipe, precast concrete, bespoke machines).
Which are the most successful ACIMEX products?
Our best-sellers include TBM equipment, precast segment equipment, segment lifting clamps, plate lifters, precast concrete elements handling.
Which products are the most time-consuming to develop?
Bespoke machines, as they need a precise analysis of the client's needs, knowledge of his production process and general environment.
Which domain can be considered as an area of expertise for ACIMEX?
ACIMEX is specialized in designing tailor-made lifting solutions, which allows us to innovate constantly, even though there is no dedicated department.
ACIMEX opened an office in China in 2017. For what reason? Is the Asian market a lot different than other markets? Has it been a success, just like for your mother company, CBE Group?
The reason behind the creation of our Chinese office is essentially economical. Because of a strong demand, there are several actors and the competition is hard. Producing far from China in a European country does not make any sense, the only advantage being the quality of the products. Therefore, the challenge is to produce in China while maintaining a similar quality. Success is there (more than 2M€ of orders recorded in 2017).
What are your best memories within the company? Clients, projects, events…
I have a lot of beautiful moments in mind, pleasant encounters all around the globe. Testing new products and seeing them work properly is always a strong moment (I remember a segment clamp loaded with a full ring of 8 segments, weighting 50T, going down in a 125m deep shaft in Mexico, in complete darkness…)
How do you see the future of the company?
Our main challenge in the coming years is to diversify, which is the only solution for an expansion of the company. I'm convinced that all the efforts that we are putting in this direction will allow this expansion to happen within the next few years.
ACIMEX, the expert in heavy handling, can work with you on your projects. Please contact us or ask us for a quote.