For 3 days, ACIMEX took part in the TOC EUROPE exhibition, based this year in Rotterdam. Worldwide players of the port sector attended the event: a beautiful showcase to present all ACIMEX lifting solutions adapted to this particular environment.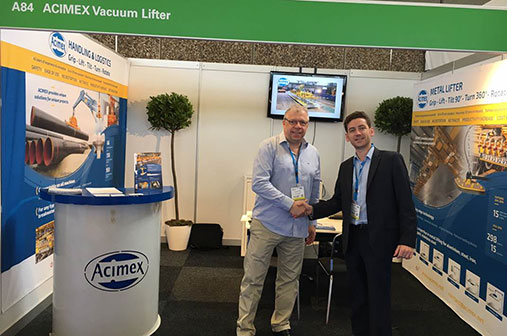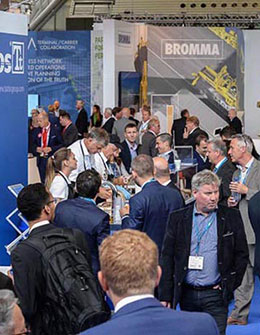 TOC Europe is considered to be the major international event dedicated to port and maritime logistics. It showcases technological innovations for terminal operators, but also technical seminars for port owners, all of this in front of numerous key players: the whole trade is celebrated for a week.
ACIMEX : expert in handling solutions for port areas
Ports are places where large cargoes are stored, often heavy and subject to climatic hazards. Consequently, the handling of port infrastructures must be appropriate to guarantee the operators' safety as well as the integrity of the loads which need to be moved. As a consequence, ACIMEX is offering tailor-made devices for mechanical, hydraulic and even vacuum handling. The ACIMEX Design Office has the know-how required to design grabs, vacuum lifters or C-Hooks, 100% compliant with all marine environments, even the most aggressive ones.
All these skills were presented by the Sales Team to many visitors on the ACIMEX stand. Interesting technical or commercial meetings and the visit of interested European agents completed the event and made it a complete success for the company.
ACIMEX, the expert in heavy handling, can work with you on your projects. Please contact us or ask us for a quote.