ACIMEX is an expert in the design and manufacture of C-hooks used for handling breakwaters. Ask for your quotation to obtain a custom built model that withstands even the most extreme conditions.
C-hooks: operation
Like the lifting tongues designed by ACIMEX, the C-hook is a handling device used for moving and stacking breakwaters. After manufacture, on leaving the storage site, these concrete blocks are positioned to build coastal dykes.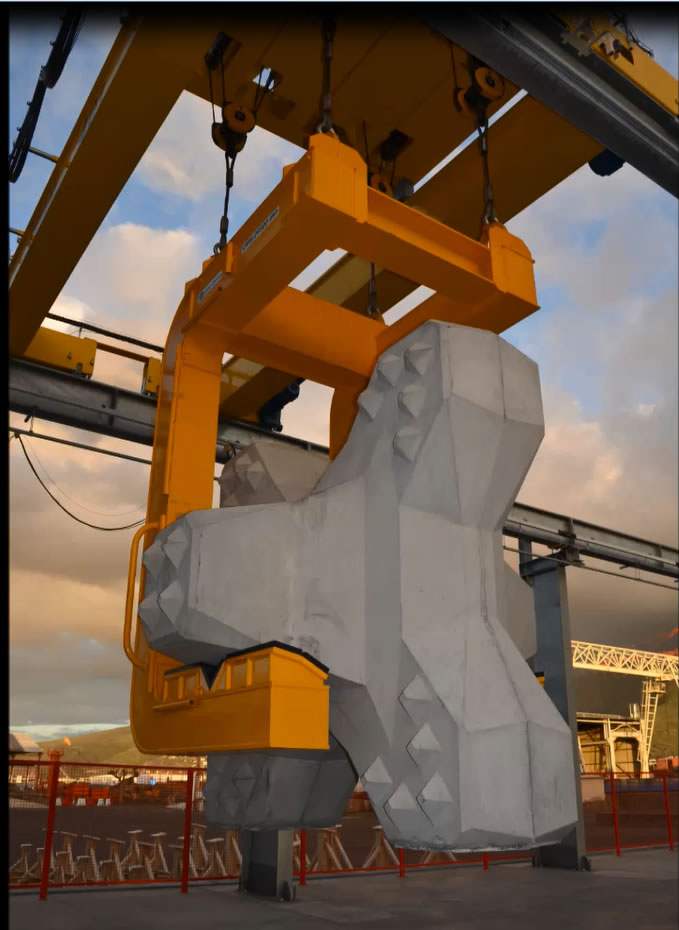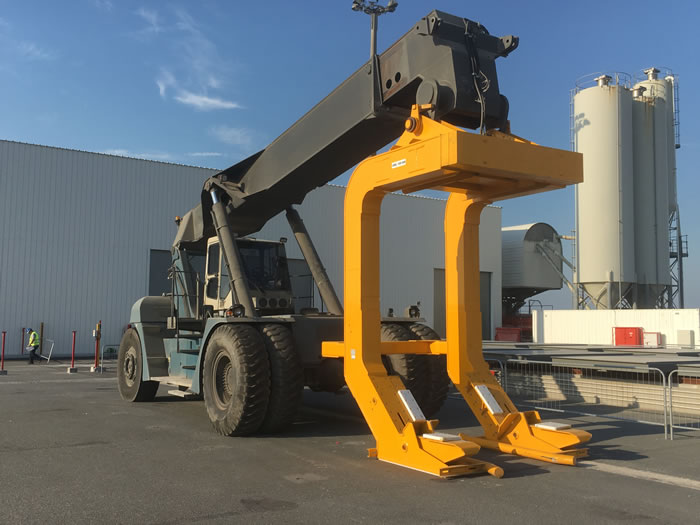 Watch the video of an ACIMEX c-hook
C-hooks: technical features
The C-hooks, also called lifting Cs, that ACIMEX designs and manufactures can be fitted to a forklift truck, a bridge crane or a stacker. The size of the tongues is adjustable to transport concrete blocks of different sizes. The dimensions of C-hooks also vary, according to the customer's needs. For example, ACIMEX was recently contracted for the custom manufacture of models whose dimensions (3*3*3 metres maximum) permit the handling of concrete blocks weighing from 4 to 35 tonnes.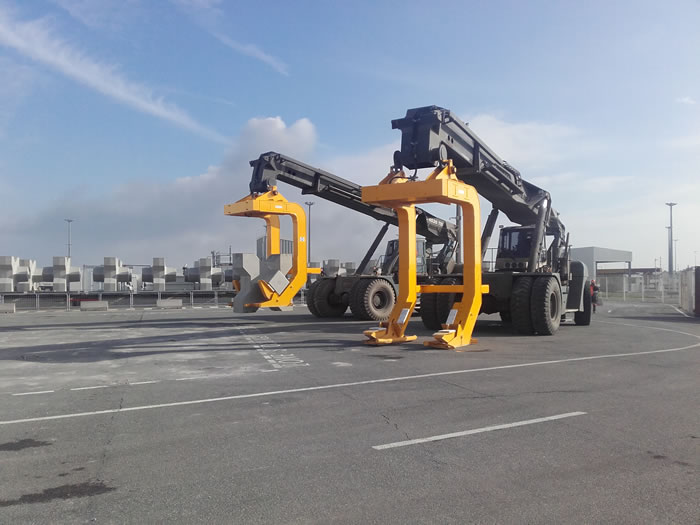 ACIMEX, the world expert in custom manufacturing
51 years of experience, since 1971, have made ACIMEX the leader for the industrial handling of heavy loads. Many customers regularly call on the know-how of the French company for the custom design and manufacture of C-hooks. Among these are: CBE Group and Bouygues, associated for the project of the Port of Calais.
Launched in 2016, the automated plant produced 14,000 Xblocs in Calais over a duration of one and a half year. This a godsend since ACIMEX C-hooks are designed to withstand weather conditions near the sea (salt air, sand, etc.). This, moreover, is also one of the many advantages that contribute to the reputation of the company: building handling machinery for use in extreme conditions, and in hostile terrain, where other lifting appliances cannot be used.
ACIMEX, the expert in heavy handling, can work with you on your projects. Please contact us or ask us for a quote.