ACIMEX, expert in lifting solutions for heavy loads, is known worldwide for its expertise in vacuum technology. In order to establish its reputation regarding all its application types, the french SME will have a dense commercial activity in the next six months.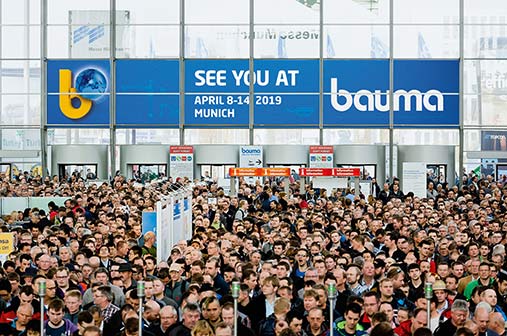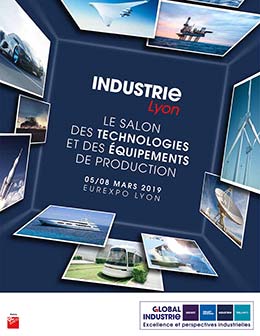 Today, ACIMEX is covering a multitude of tailor-made requests thanks to its 50 years of expertise and its three technological axes: mechanical handling, automation and global lifting solutions. Present in the aerospace, energy, metallurgy, tunnel and concrete sectors, the company wishes to become an international reference in the industrial handling of heavy loads. This will lead to ACIMEX participating in 3 trade shows in France and abroad.
ACIMEX on US soil
From February 28th to March 2nd, 2019, ACIMEX will be present in Louisville, Kentucky at the PRECAST SHOW alongside its sister brand APS, which has recently become a member of the NPCA association. This organization gathers, once a year, all the key actors of the concrete sector in the USA. A great opportunity to approach the reindustrializing US market and to improve its visibility there.
Booth 783 - APS/ACIMEX
ACIMEX participates in the annual french industrial cluster
Building on its success at the previous edition, ACIMEX reiterates its participation in GLOBAL INDUSTRY, which will take place in Lyon from March 5th to 8th, 2019. The stakes are high because this show will allow ACIMEX to highlight its vacuum technology thanks to a demonstration device. Moreover, visitors will also discover its know-how in terms of global lifting solutions.
Booth 1E6 - ACIMEX
ACIMEX ready for the international and unmissable event of 2019
Usually represented by its parent company CBE Group, ACIMEX has made the bet, for this 32nd edition, to participate in BAUMA 2019 with its own stand. In the new hall dedicated to lifting equipment, ACIMEX will exhibit on its own and will allow visitors to discover handling solutions by suction cup. In the construction sector, the BAUMA show in Munich is the key event of 2019. For proof, some figures:
• 7 days of show – from April 08th to 14th
• Around 3 423 exhibitors from 58 countries
• 580 000 visitors from 200 countries
• 620 000 m2 of exhibition area
To attend this great show, you can now make an appointment with our export sales manager by clicking on the following link: This email address is being protected from spambots. You need JavaScript enabled to view it.
Booth C4/221 - ACIMEX
ACIMEX, the expert in heavy handling, can work with you on your projects. Please contact us or ask us for a quote.