At the end of March, the ACIMEX team participated in the INDUSTRY trade show at the Parc des Expositions in Paris. This event is part of the large French industrial gathering launched under the GLOBAL INDUSTRY banner.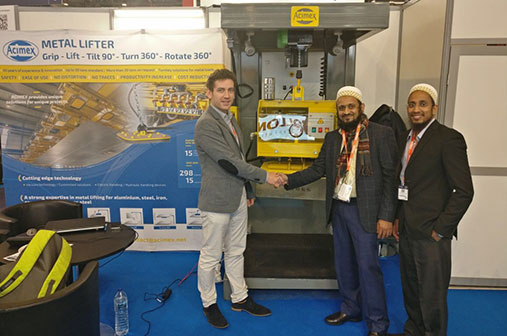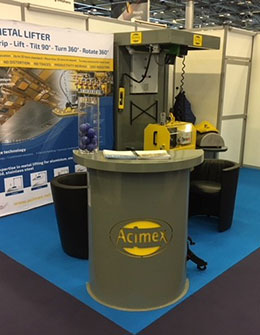 This year, INDUSTRY 2018 gathered over four days all the industrial solutions needed to improve productivity and competitiveness. Distributed in hall 5, 1,000 exhibitors welcomed more than 22,000 visitors.
A highlight for ACIMEX, vacuum lifting specialist
For this event, ACIMEX was equipped with its demonstration device, which presented to visitors the quick and effortless action of the suction cup for heavy load handling.
Thanks to this new edition, which brought together in one place all the major players in the French industry, ACIMEX has reinforced its image as a lifting expert and has been able to benefit from a high number of renowned visitors. It was a great opportunity to meet new partners, but also to discuss current projects with some of these customers.
Although most of the contacts were French, we had the pleasure to welcome some of our foreign agents. A personalized training session on vacuum technology was completed by the commercial team.
ACIMEX will participate soon in the CEMAT exhibition in Germany, for new meetings with our customers!
ACIMEX, the expert in heavy handling, can work with you on your projects. Please contact us or ask us for a quote.