On April 23-27, ACIMEX participated in the CEMAT exhibition, located at the "Hannover Messe" in Germany.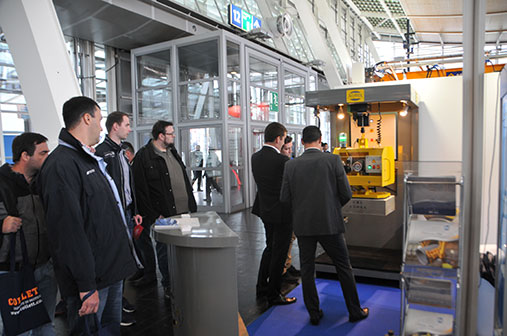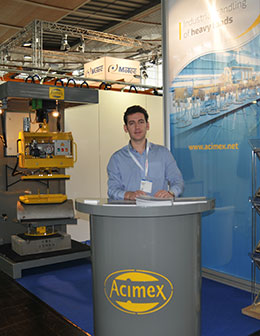 Taking place at the same time as the Hannover Fair, CEMAT was, once again, the unmissable event for the handling industry. It covered all intralogistics and supply chain sectors, with halls dedicated to lifting systems.

Internationally renowned, the 2018 edition saw more than 40% of foreign visitors, including a significant European influence: a great attractiveness which allowed ACIMEX to meet new partners matching its own export development.
A good way to prospect European markets for ACIMEX
Because of the important flow of foreign visitors who came to discover its know-how, ACIMEX hopes to accelerate its international expansion. Indeed, various profiles visited the stand, some with a lifting project in mind, others in search of European business partners, and even contacts intrigued by the operation of a suction cup in an industrial environment.
To visually demonstrate the value of vacuum lifting, the sales team relied on a new communication tool designed specifically for trade shows. This demonstration device perfectly illustrates the action of the suction cup on a heavy load in complete safety and simplicity.
ACIMEX welcomed many visitors from 27 different countries, 60% of which were Europeans. A success confirmed by the quality of the discussions and contacts met.
ACIMEX, the expert in heavy handling, can work with you on your projects. Please contact us or ask us for a quote.