The industrial lifting SME is known for its ability to conceive tailor-made handling equipment. CARLIER PLASTIQUES is the French number one company for the manufacturing of laminated panels, and chose ACIMEX for the conception of a turning system adapted to its large panels.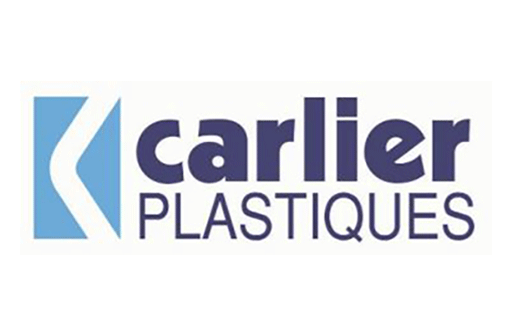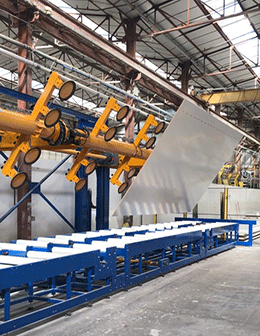 ACIMEX adds a new lifting system to its catalogue
CARLIER PLASTIQUES, based in the north of France, is the French leader on the composite panel manufacturing market for commercial vehicles, swimming pools or for the nautical sector. The order made to ACIMEX is cristal clear : conceiving an automated system to transfer and return panels measuring 14 000 x 3 100 mm and weighing 1.5 ton. These non-standard dimensions required a particular attention from the ACIMEX Design Office team for the conception of the vacuum lifter, but they succeded in meeting customer needs once again owing to a tailor-made creation, manufactured by the ACIMEX workshop based in the Loire Valley.
After several tests and adjustments, this unique turning system is now in function on CARLIER PLASTIQUES' production site, and fulfills its mission successfully.
ACIMEX, the expert in heavy handling, can work with you on your projects. Please contact us at This email address is being protected from spambots. You need JavaScript enabled to view it. or ask us for a quote.