LUJABETONI, finnish company leader in the manufacturing of concrete products in its country, has renewed its confidence in ACIMEX by ordering once again a demoulding vacuum lifter for one of its production plants.
Easy lifting owing to ACIMEX products
Concrete product manufacturer Lujabetoni belongs to the Luja Group, one of the largest construction companies in Finland. Also present in Sweden and Russia, Lujabetoni owns more than 30 production plants. Equipping one of them is the reason behind the purchase made to ACIMEX. With the help of our onsite agent ERGOSYS, the finnish company has ordered a vacuum lifter set to demould 2,5 T-concrete elements.
This lifter, one of ACIMEX's key products, uses vacuum technology : the suction cups which compose it allow it to lift and move easily very heavy concrete elements, safely and without a scratch on their surface. This standard lifter can lift up to 20 T, while being manipulated by only one technician.
ACIMEX, the expert in heavy handling, can work with you on your projects. Please contact us at This email address is being protected from spambots. You need JavaScript enabled to view it. or ask us for a quote.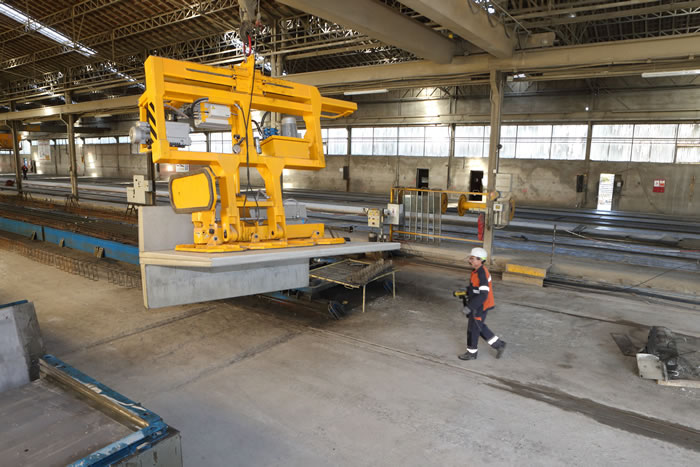 Photo : Example of a demoulding vacuum lifter manufactured by ACIMEX for precast concrete