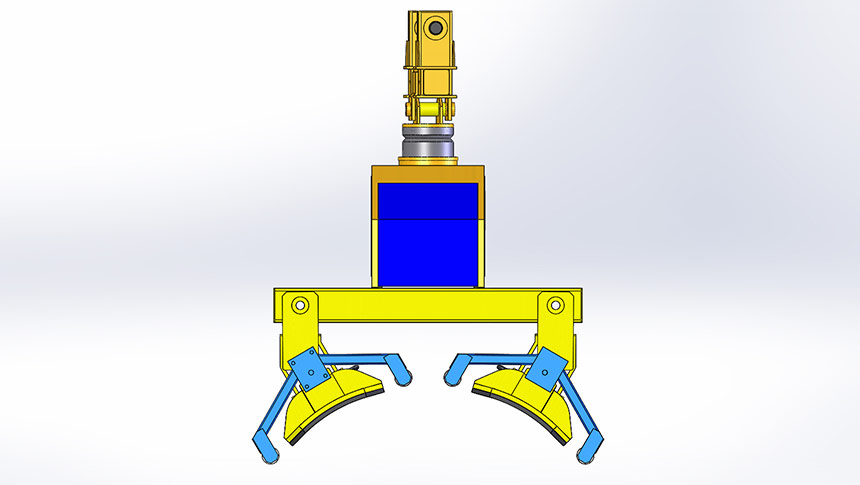 ACIMEX is marketing the new vacuum pad for lifting all types of pipework of different diameters..
The technology used at present means that the vacuum suction pad needs changing between the different tube diameters. This represents a range of 7 diameters, or 7 vacuum suction pad accessories to be added to the price of the vacuum beam.
diameter 8"/10" – DN 200/250 mm
diameter 12"/16" – DN 300/400 mm
diameter 18"/24" – DN 450/600 mm
diameter 26"/30" – DN 650/750 mm
diameter 32"/36" – DN 800/900 mm
diameter 40"/48" – DN 1000/1200 mm
diameter 50"/56" – DN 1250/1400 mm
ACIMEX has developed two universal vacuum suction pads to be able to cater to all pipe diameters, from 200 mm to 1600 mm, thereby reducing the number of accessories that need supplying with the pipe lifter and saving the customer money. The prototype is now ready and used on a project in China.
ACIMEX, the expert in heavy handling, can work with you on your projects. Please contact us or ask us for a quote.